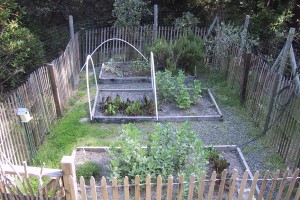 Where do I look to find more time? One of the reasons we moved to the Mendocino Coast was to pursue a more manageable lifestyle. Today, I can't imagine what it would have been like to keep up with the schedules I maintained when I was urban. That was then, this is now. Then, I had a one hour minimum commute to work; now I work in a home office most of the time. Yet, I don't seem to have been able to recoup that hour. Then, I worked 8-10 hours a day, not counting travel time. After work, I worked out or met my running group for a couple of hours on the trail. Sometimes I even squeezed in an appointment with my chiropractor. Dinner was something I grabbed on the run, on the way to an evening meeting. Weekends were consumed with picking up dry cleaning, grocery shopping, haircuts, or maybe a facial or massage; and let us not forget the weekly Saturday morning ritual of housecleaning. Today, I work 10-12 hours a day, mostly at the computer and on the telephone, at least during the week. Weekends are for catering events during the season, which runs May through October. Workouts, grocery shopping and other errands are sandwiched in on weekdays, usually mid-morning to noon.
When I lived in the city, I managed to still cook 2-3 dinners per week from scratch, bake bread on the weekends, and even make home-made biscuits for the dog. Now that I live a "relaxed" country lifestyle, I can't seem to find the time. Perhaps it is some cosmic law that we are destined to fill every single minute of every single day given to us.
Not that I am complaining, really. Today I work for myself, in a business that I love. Since I spend a lot of time talking about, writing about and preparing food for others, I am often too tired to cook for the fun of it. When you own the company, you are the salesman, the manager, the receptionist, the janitor, the purchasing agent, the inventory specialist, the bookkeeper, and the publicist. In my case, I am also the chef, the handyman, the delivery driver and the dishwasher! No wonder I can't find any extra time. This time of year, there are a lot of menus and proposals to work on for catering customers, blog posts to write, ongoing work for consulting clients and the periodic conference call or meeting. Add to that ordering, shopping and prepping for the week's events and an entire day can get away from you in no time at all. I hear the little dog start barking, look at the clock on the computer, and am amazed to see that it is after five and my husband is home from his job and wondering about dinner.
I still yearn for the "country" life that I fantasized about before moving here. I dream of leisurely hours spent puttering in my garden, a sunny afternoon spent picking wild blackberries, fabulous Italian-style late lunches on the deck with everyone pushing their chairs back to sip Prosecco and nibble on freshly baked bread dipped in olive oil. Instead I am eating yoghurt from the carton in front of the computer. I suspect that no matter what I am doing or not doing for a living, I would find it difficult to sit around and do nothing. I am slowly learning to take large blocks of time off for myself. Perhaps, at some point, I will find all those hours that appear to have slipped away like so many unmatched socks in the dryer. Then, I might find myself reminiscing about the joys of working every day.
I live in a place where others come to spend their vacations. Ironically, when they are vacationing, I am most often the busiest. Yet, I adore my work. Every new event or job I book, I am as enthused and energized as I was the first time. Sharing all that is special about this place with my clients and their guests is undeniably rewarding. We manage to bring the food, the wine, the setting, and the people who are the living spirit of the community together to give our clients a memorable experience. Yet, at times, I yearn for the predictability of a "day" job; the ethereal "nine-to-five" that seems to exist only in the imagination and on daytime soap operas. But, if I were really given the choice, I know that I would not be tempted to go back. If I did, I would be forced to return to the reality of trying to fit my work style and personal clock into someone else's template, harder, I think, than squeezing my size ten body into size six clothes. It is less about how it looks on the outside and more about how it feels. And, if I did, I certainly would not be sitting here contemplating time!
Post by Julia Conway on August 12th, 2010